Extra-Curricular
A rich extra-curricular offer and experiences are at the heart of our school.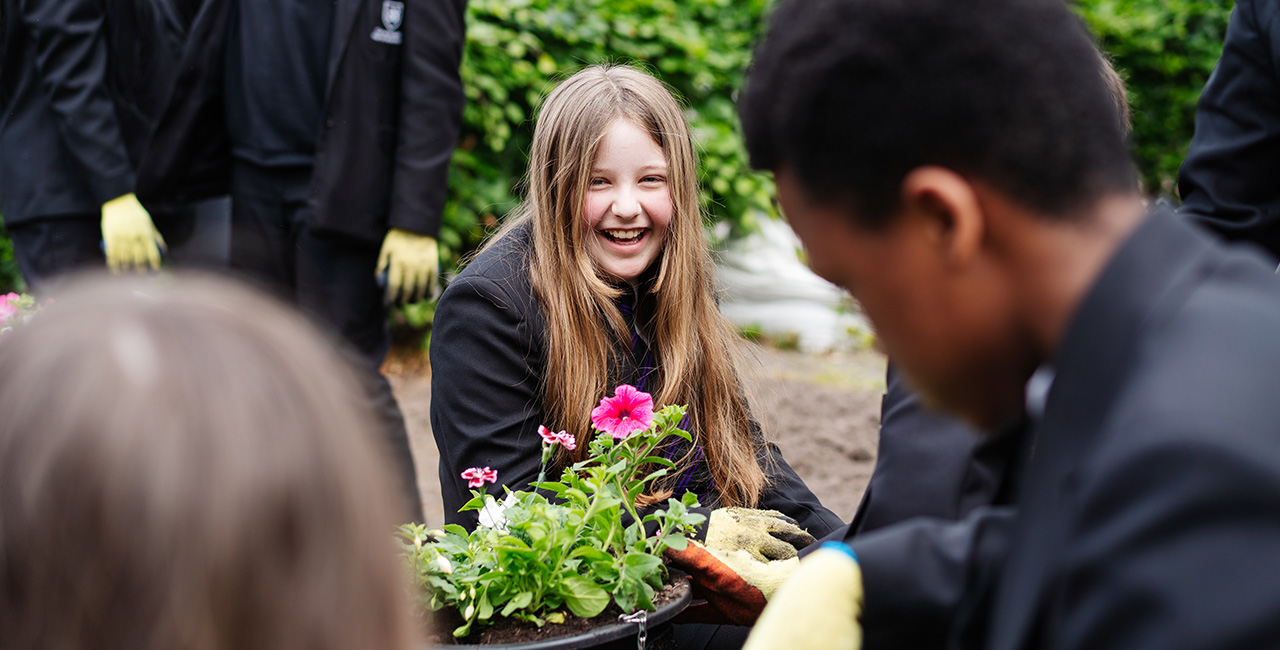 A large number of clubs run every day both before school, at lunchtime and after school, to ensure the interests and needs of all pupils are being met. From singing in the choir, enjoying sporting activities in P.E, or getting involved in History Club, opportunities are available for all our pupils and are a real strength of the school. Each night, pupils can also attend homework club where a range of resources are available to support their learning and many pupils.

Every pupil is expected to attend at least one club, and we find that most pupils attend more than one. We encourage pupils to be as actively involved as possible, as clubs enable them to learn new skills, meet new people and to find an interest that they can take with them when they leave the school.

'Leaders plan an extensive range of extra-curricular activities and clubs for pupils. These comprehensively cater for pupils' wider academic, cultural, artistic and sporting interests. These activities also include events which open their eyes to the world in which they live and the difference that they can make in it.'

As well as our clubs, pupils have the opportunity to meet guest speakers, go on trips to many interesting locations and experience unique workshops. We encourage pupils to be a part of our extra-curricular offer. Not only does this demonstrate commitment, but they get to learn and develop new skills, build relationships and experience opportunities that they may not normally get to experience. Each pupil is provided with one of the extra-curricular booklets at the start of the academic year, and a link to this can be found below.
The academy has been successful across a wide range of different competitions, not just in sport, but also in other areas such as Debate Mate and STEM competitions. This represents our commitment to our extra-curricular offer and the sense of happiness, success and pride that it brings to all in our academy.
Every year the academy showcases its music, dance and drama clubs through various performances which the local community, primary schools and families are invited to watch. We do hope that we get to see you at one of these events.

---
Read what our pupils think about their favourite clubs...
"We enjoy basketball because it's healthy and benefits your body. We especially love the teamwork involved."
Year 9 pupil, Girls Basketball

"It's really enjoyable and interesting and we learn something new every week."
Year 8 pupil, Science Club

"I love Drama Club because acting feels like I'm a different person and feels like I can escape for a while." Year 10 pupil, Drama Club

"I enjoy netball because it is important for fitness and to spend time with friends. You get to do something you love with the people you love. I also get to teach the younger Year 7 students netball and get to know them."
Year 11 pupil, Netball

"It's fun and you can learn a new skill every week. You get to play matches against other schools and meet new friends."
Year 7 pupil, Netball

"I really enjoyed our first D of E practice walk. It allowed me to learn new skills such as map reading. I also got to know the members of my group and speak to different people who I wouldn't normally speak to. I am looking forward to the next adventure."
Year 10 pupil, Duke of Edinburgh Award

"Cookery Club is the best club in the Academy. I love making anything with chocolate and so does my dad!"
Year 8 pupil, Cookery Club

"I like Orienteering Club because Orienteering is a very useful and fun skill. Our club makes sure that we understand key skills like map reading and using a compass allowing us to apply these skills in different situations."
Year 8 pupil, Orienteering Club