Curriculum Overview
Developing reflective pupils with a fascination for learning, who are active citizens in school and the wider community, is important to us.
High aspirations, spiritual, moral, social and cultural education is at the core of our curriculum.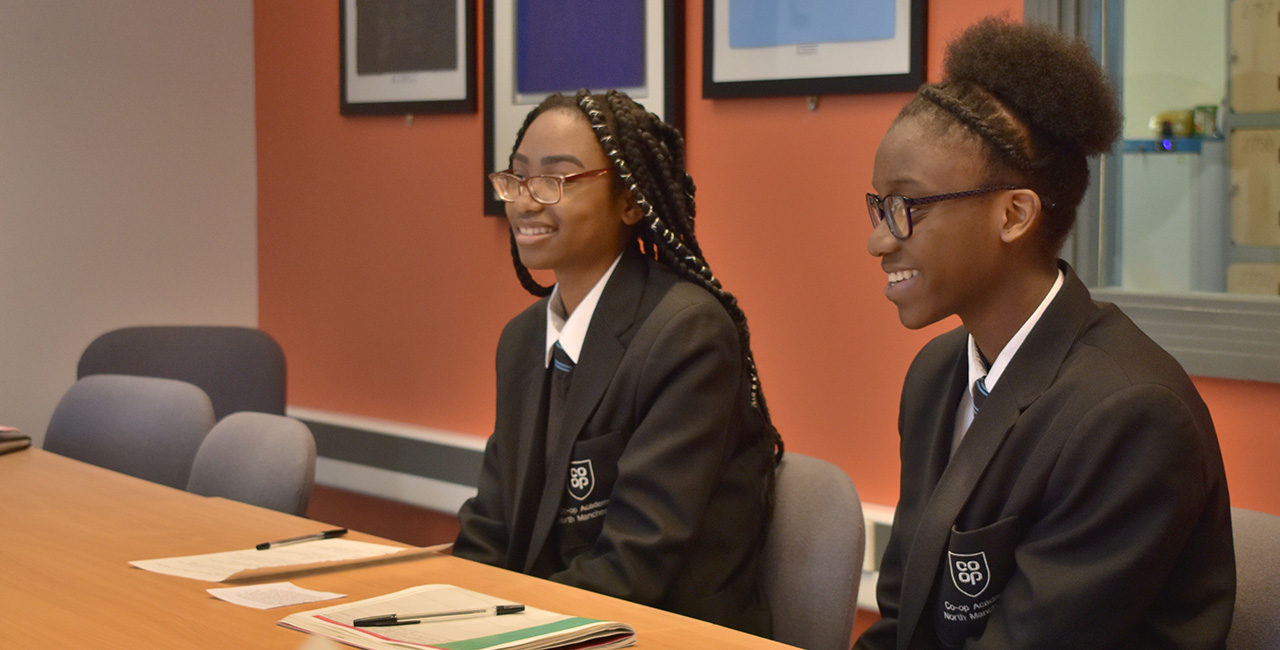 We work hard to ensure we meet the needs of all pupils, including those with disabilities or with special educational needs. We believe in developing pupils to go on to lead happy and successful lives, as is underpinned by our broad curriculum. Helping all pupils find their talents, build confidence and adopt great work habits to benefit them beyond school life is key.
Our curriculum is broad and balanced making us confident that all our students develop knowledge, understanding and skills. We have the highest aspirations for students and do not limit students to curriculum pathways based on prior attainment; we believe all students benefit from having equal experiences.
The list of courses available to KS4 pupils is as follows:
| | | |
| --- | --- | --- |
| Subject | Level | Exam Board |
| Art | GCSE | AQA |
| Business Enterprise | BTEC | Edexcel |
| Business Studies | GCSE | AQA |
| Citizenship | GCSE | AQA |
| Computer Science | GCSE | OCR |
| Dance | GCSE | AQA |
| Design & Technology | GCSE | Edexcel |
| Drama | GCSE | AQA |
| English Language | GCSE | AQA |
| English Literature | GCSE | AQA |
| French | GCSE | AQA |
| Geography | GCSE | AQA |
| Health & Social Care | BTEC | Edexcel |
| History | GCSE | AQA |
| Hospitality & Catering | Vocational Award | WJEC |
| Digital Information | BTEC | Edexcel |
| Maths | GCSE | Edexcel |
| Music | GCSE | AQA |
| Music Practise | BTEC | Edexcel |
| Performing Arts | BTEC | Edexcel |
| Religious Studies | GCSE | AQA |
| Sport & Fitness | BTEC | Edexcel |
| Science Physics | GCSE | AQA |
| Science Chemistry | GCSE | AQA |
| Science Biology | GCSE | AQA |
| Science Combined | GCSE Double Award | AQA |
| Sociology | GCSE | AQA |
| Spanish | GCSE | AQA |
| Travel & Tourism | BTEC | Edexcel |