Celebrating GCSE Results Day 2023

Co-op Academy North Manchester pupils celebrated their GCSE results today. This special day marks the end of many years of commitment and resilience for our Class of 2023. We are so proud of their achievements as they embark on the next chapter of their lives as these results have unlocked places at colleges, sixth forms and apprenticeships.
Ms Hands, Principal, said
'I am extremely proud of all our pupils' achievements as we celebrate another highly successful year for North Manchester, with all headline measures improved upon from previous years. I was delighted to hear our pupils aspirations as they move into the next chapter. We wish them all happy successful futures, and we are so proud that they have been and will continue to be incredible contributors to North Manchester's community. This year we opened our doors and expanded our numbers and for Year 11 this meant that well over 50 pupils joined the year group including pupils from Ukraine and other parts of the world, these pupils also did extraordinary well and have made North Manchester their home. They have set an incredibly high bar for the Class of 2024.'
We are delighted to share some of our pupils' stories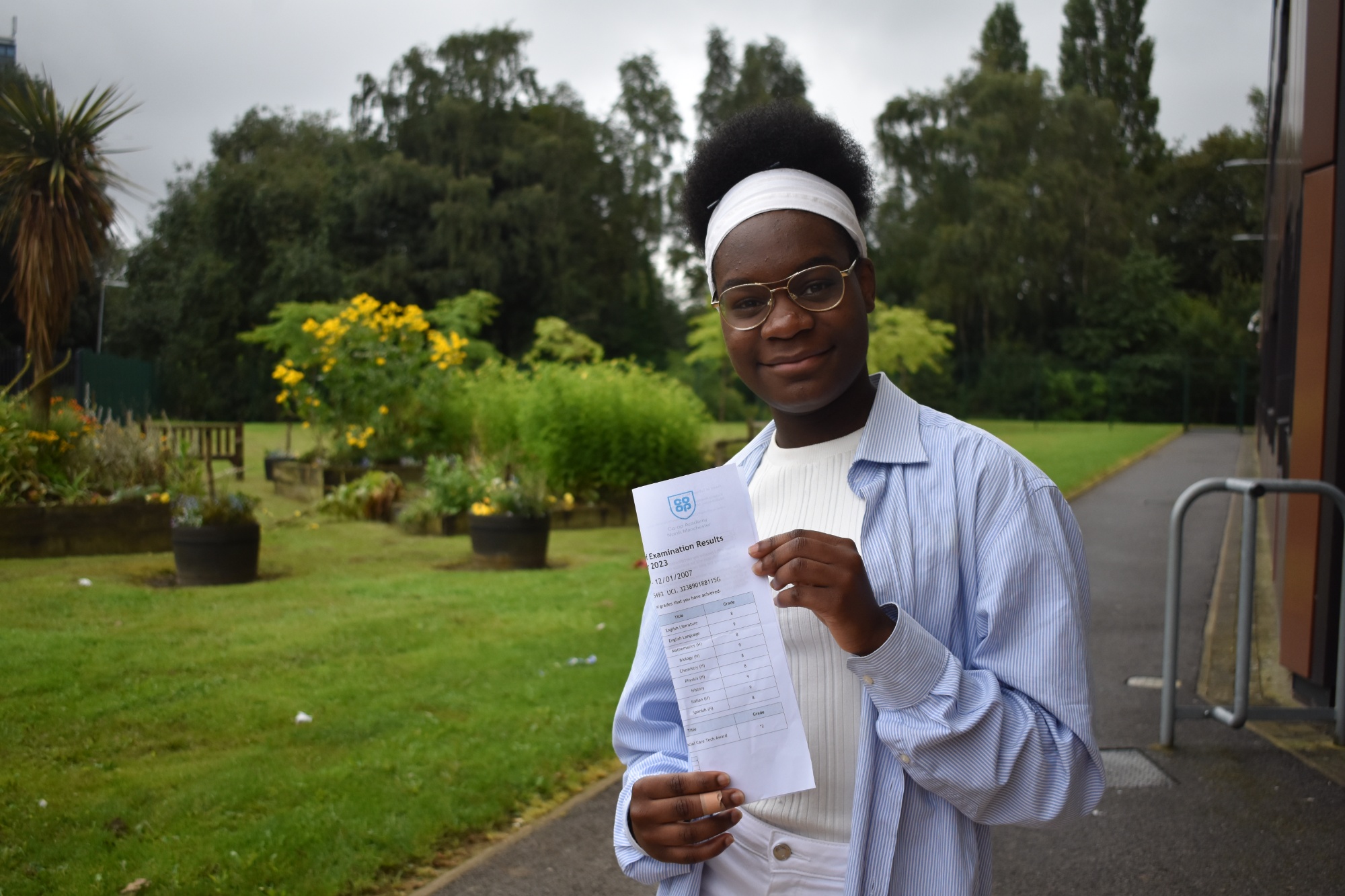 Becky was surprised and really proud of what she has achieved, she is going to study Chemistry, Biology and Maths at A-Level and hopes to study Psychiatry at University.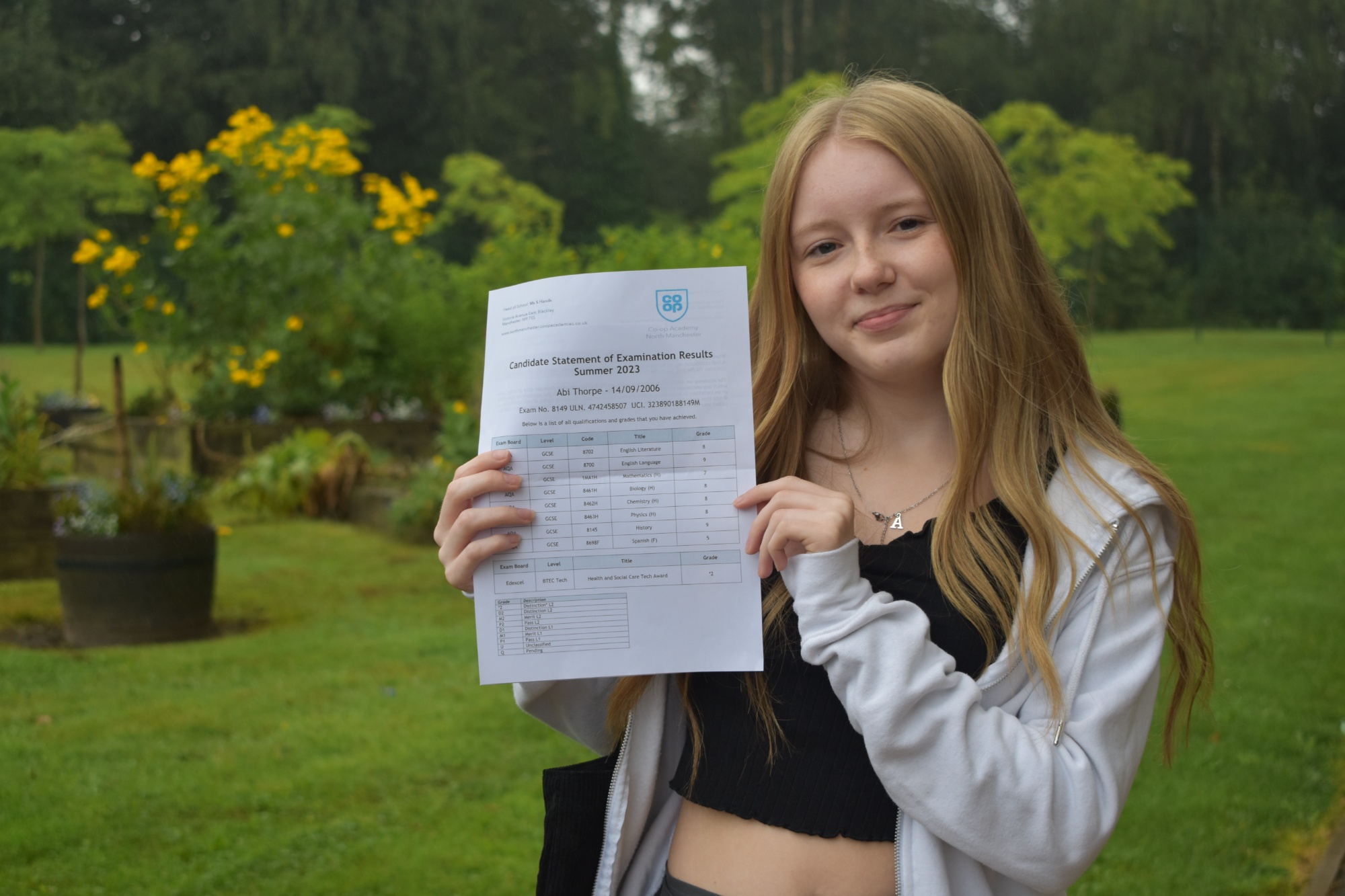 Abi achieved excellent results across the board, she is going on to study A-Levels at Loreto College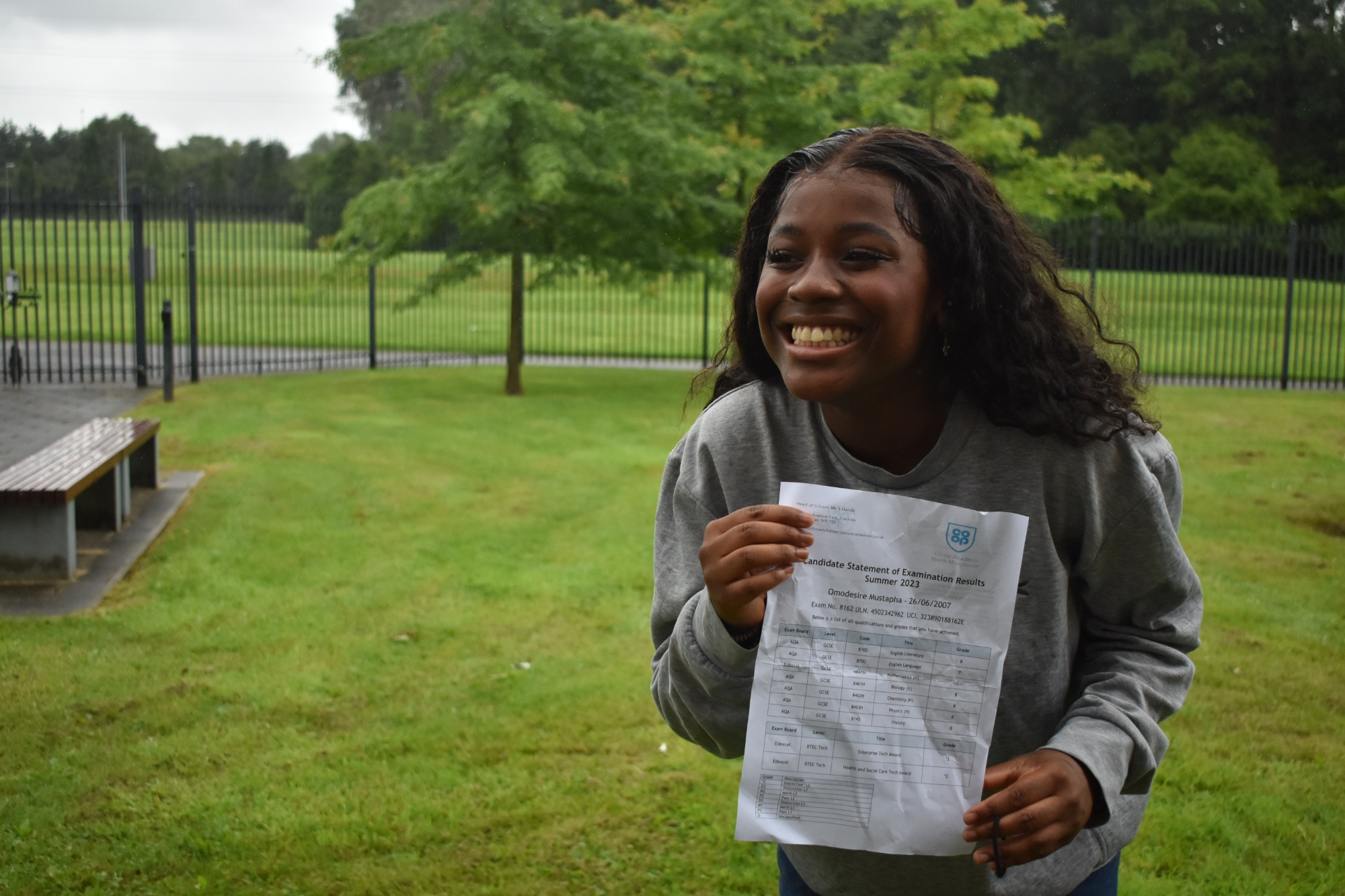 Desire was ecstatic with her results she said "I never believed my teachers when they said you will do better than you expect". She passed all her subjects and secured the grades she needs to study Chemisty, Biology, Psychology and Criminology at college.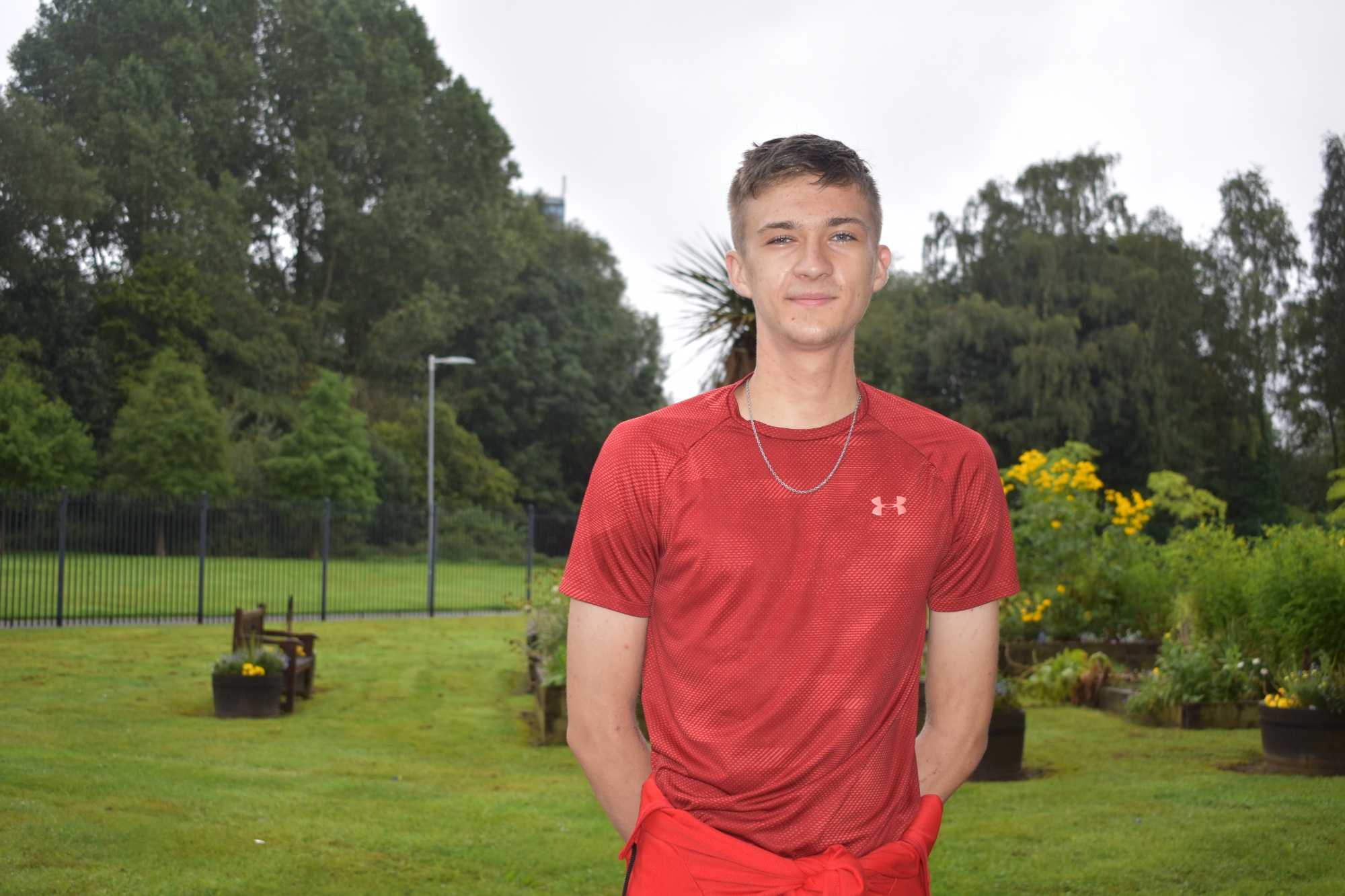 David said "I'm really pleased with my results, I have got the grades I needed to enable me to study triple BTEC Sport at Loreto College as I would like to play professional Basketball in the future."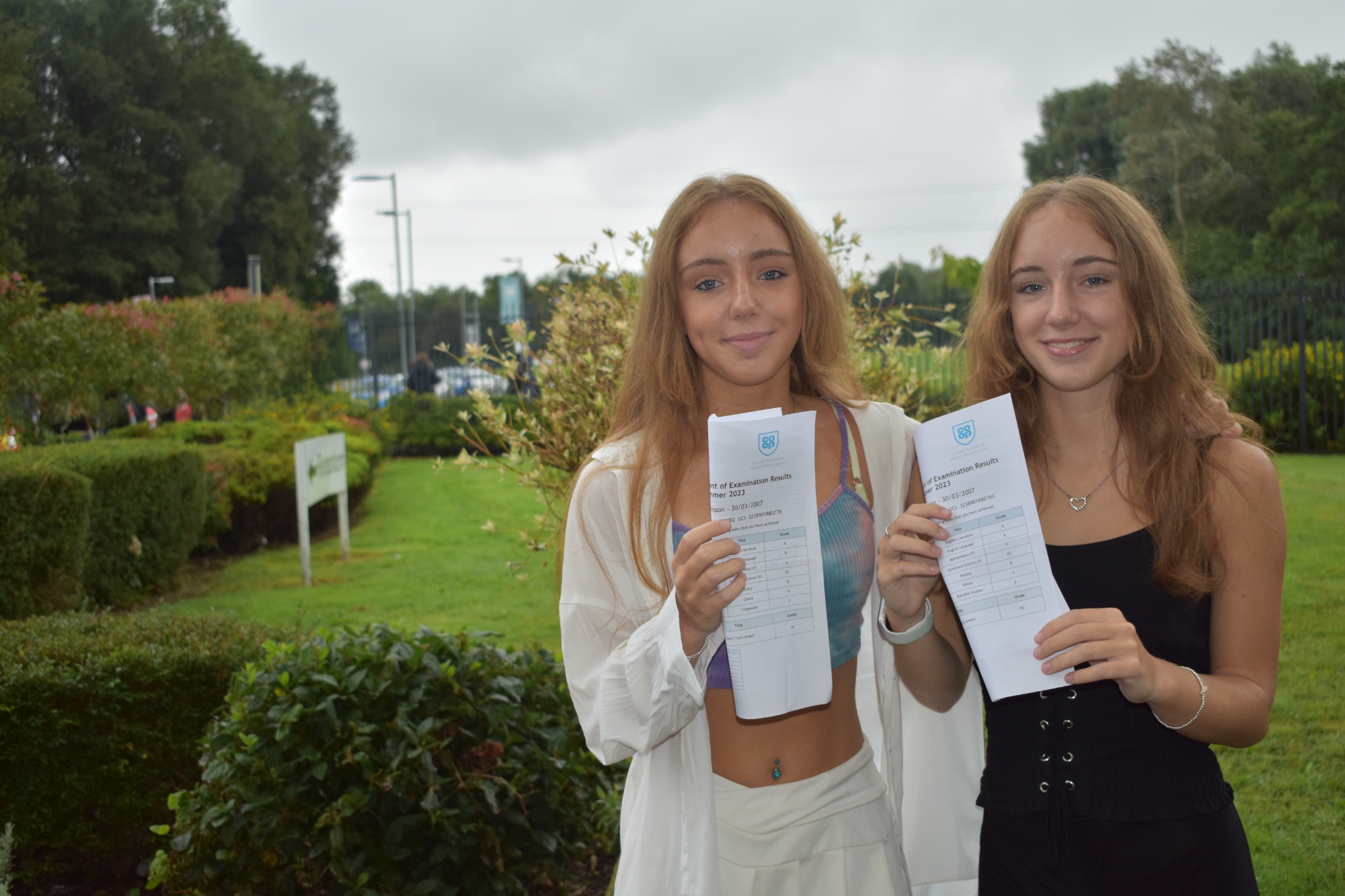 Kayleigh and Lauren both achieved great results, Kayleigh is going to join the Army and hopes to travel the world and Lauren is going on to Study A-Levels including Law.
Katie was another one our high achieving pupils, she was thrilled with her results and is going to study Maths, Biology and Physics at Oldham College and aspires to go to University to study to be an Astrophysicist.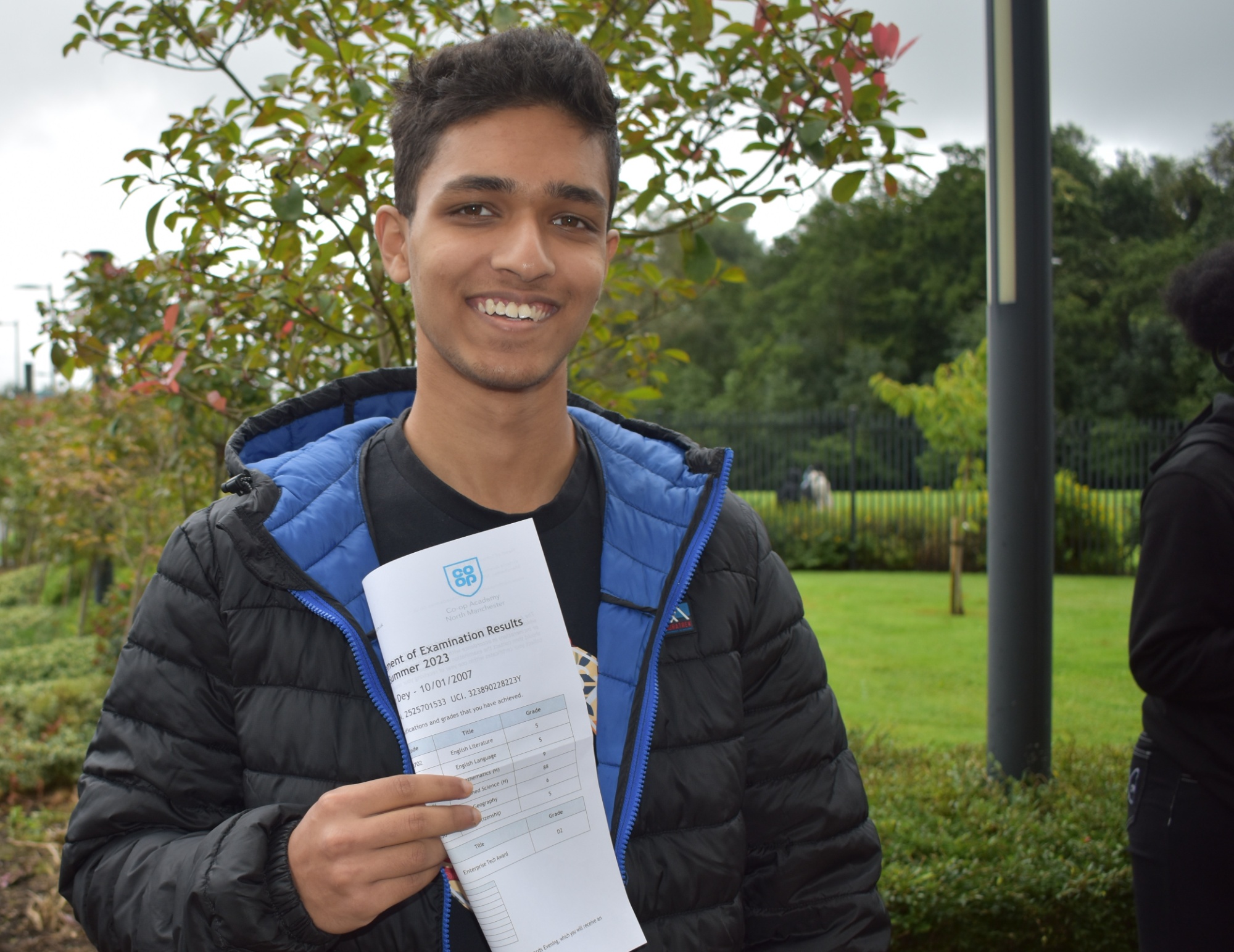 Mihir joined the academy 2022, he achieved outstanding grades in Maths and Science. He is going on to study A-Levels in Maths, Business and Economics.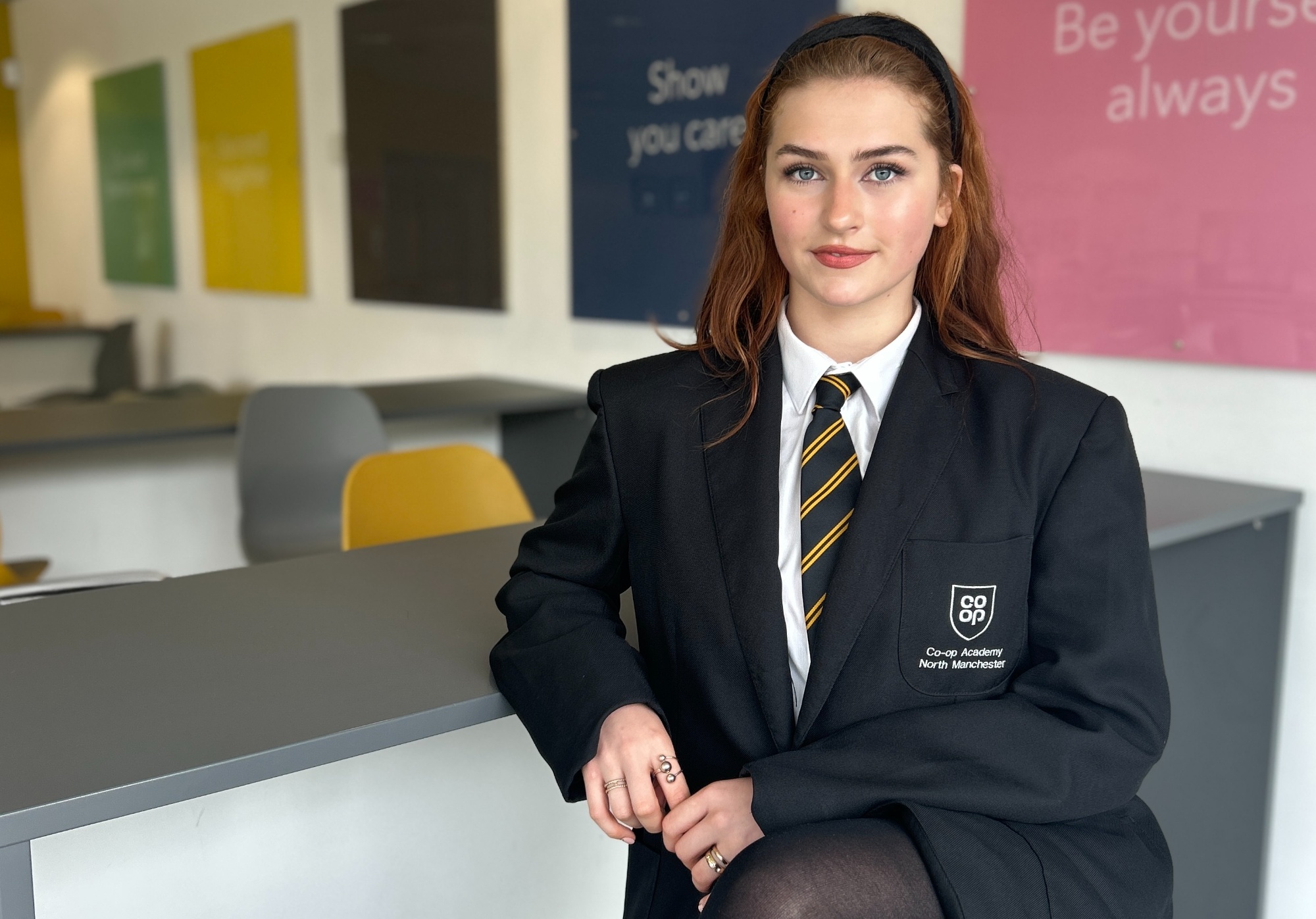 Yeva joined the academy in July 2022 after leaving Ukraine during the war. She arrived with her family and remains here with her father, while her mother and brother have returned to Ukraine. They live in an area of Ukraine which is frequently being bombed and Yeva has shown tremendous strength of character to cope so positively with what is happening at home. She is truly inspirational! She said 'She feels freedom, amazed and very emotional'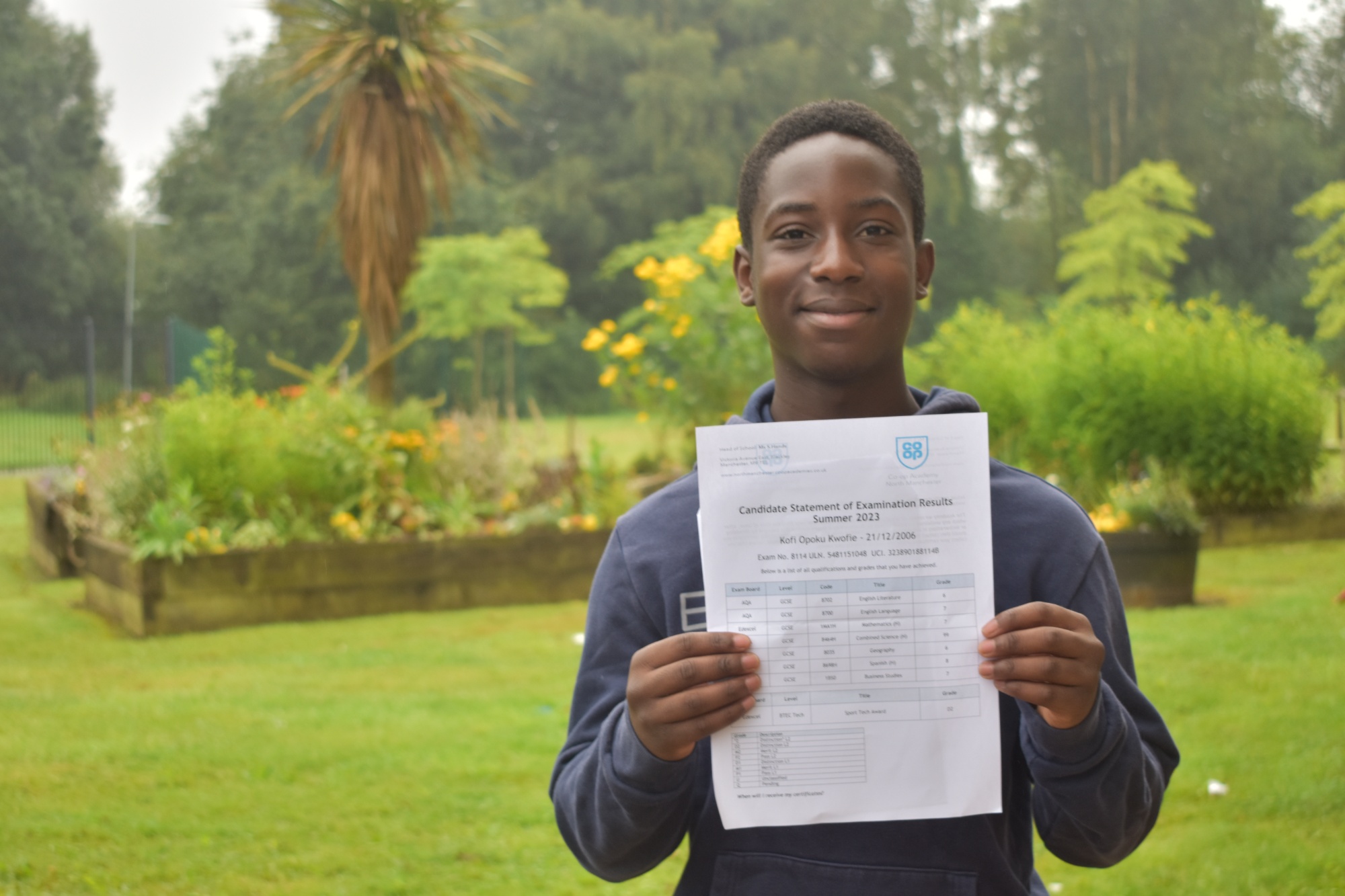 Kofi was overwhelmed with his results, he said 'I'm in shock this was completely unexpected, it's crazy! But I am really happy'. He intends to study A-Levels in Biology and Psychology at Loreto College.
To find out more about Co-op Academy North Manchester, please join us at our Open Day on Thursday 28th September 2023. For more information, visit https://www.northmanchester.coopacademies.co.uk/ or follow us on twitter and Facebook @coopacademyNM.